Mgr inż. Urszula Furtak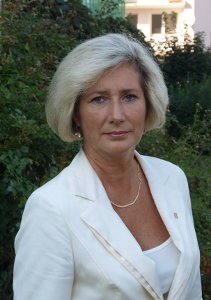 Urszula Furtak M.Sc. graduated from University of Zielona Góra and Technical University of Zielona Góra – enterprise management. She also graduated from Warsaw School of Economics – human resources management. She has worked for Zielona Góra Branch of Polish Oil and Gas Company since 1980. She has specialized in geology and she is now a project preparation specialist. She has been a member of SITPNiG ever since she has worked for the petroleum and gas mining industry. In 2004 – 2008, she was Secretary of one of the SITPNiG branches. Now, she is a member of the executive committee of the branch.
She is the author of numerous articles, presentations and publications. She is dedicated to the local community and has been involved in many local and national campaigns. She is a member of award committees and boards. She has been President of the Zielonogórsko-Gorzowska Diocese Catholic Action since 2007. She has always been fascinated by the beauty of landscape, photography and people. She has been awarded some medals for her professional achievements and her involvement in professional associations as well as medals for her community work. The words coined by Blessed John Paul II: "Be demanding of yourselves even if others make no demands on you" have become her motto.