Dr inż. Zygmunt Śliwiński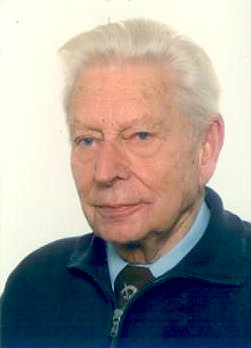 Zygmunt Śliwiński Ph.D. was born in 1925 at Antopol, Lublin Province. He is World War II veteran. He graduated from AGH University of Science and Technology, where he was awarded the degree of Ph.D. in Geophysics. In 1952-1961, he was a research worker in the position of a senior lecturer and associate professor - the Faculty of Geophysical Geology. In 1961 he went on to work in the petroleum industry. He was: - Deputy Head of Geology Bureau of the GEONAFTA Company – Deputy Head for prospecting and geophysics (Polish Oil and Gas Company) – 1973-1976 Head of KOPEX-ALGERIA – a member of the Committee of Geophysics of the Polish Academy of Sciences – a member of the Government Geological Council – Head of a team of experts in oil and natural gas issues at the Geological Projects Assessment Committee of Ministry of Environment, Natural Resources and Forestry. He is now a member of Fossil Fuels Resources Committee at Ministry of Environment. He has been awarded a second degree state award and has received a commendation in the "Golden Engineer" contest run by an engineering journal "Przegląd Techniczny". He is an honorary member of SITPNiG and has been awarded Ignacy Łuksiewicz Medal. He was President of the Warsaw II Branch of SITPNiG Association and a member of the Executive Board of SITPNiG for three terms and Head of Committee on Geology and Exploration.
He has been awarded state orders and decorations, including Order of Polonia Restituta, Second Class Order of the Banner of Work, Gold Cross of Merit , golden badges of merit for his achievements in geology, the mining industry and the oil mining industry. He has also been awarded badges of merit by NOT (Polish Federation of Engineering Associations) and SITPNiG. He also holds the title of the Third Class Mining Director.